With you every step of the way.
Choose from hundreds of real-time, equipment-free classes by duration, style, skill level and more.
– with new classes added weekly
Get all my best tips in real time, exactly when you need them.
All my qualifications and a lifetime as a professional athlete combine to bring you expert programs, classes and tips to keep you injury free and seeing results faster.
Get all my best tips in real time, exactly when you need them.
All my qualifications and a lifetime as a professional athlete combine to bring you expert programs, classes and tips to keep you injury free and seeing results faster.
Find your new favourite class.
Start streaming yoga, workouts, pilates inspired classes, programs & 30 day challenges on any device.
– download classes to watch offline
Join 1000's of members
getting fit, flexible, and strong from their living room.
No charge until your 14 day trial ends. Cancel anytime.
Break a sweat with my equipment-free workouts
Discover your inner yogi with step by step guidance to help advance your practise
Tone it up with my pilates-inspired classes
Find routine with my expert 4-week bodyweight programs
Test your limits with my exclusive 30 day challenges
Just like having my yoga, workout & pilates studio in your living room
14-day free trial
Billed monthly 
14-day free trial
Billed yearly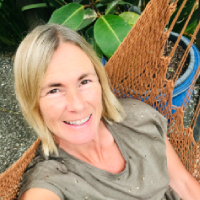 SHARYN JONES
FBFM is like having an inspirational workout buddy who is always keen to train with you. The FBFM app got me in the best shape in my life. Not only am I fitter and have more energy but at 48 years old — and after having twins — I'm stronger, more flexible and more toned than ever.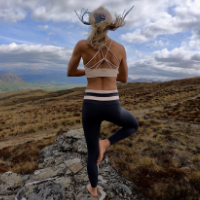 ALEASIA
I have never felt more balanced in my whole life. I especially love that even on my most unmotivated days Amanda will get me through the workout and finishing stronger than when I started! Thank you from the bottom of my heart for the most incredible app I could not live without.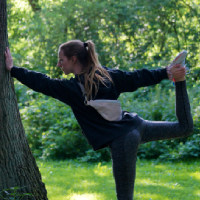 SILVA
GERMANY
I can't describe how happy I am, using her app! I am especially in love with her 31-day challenges. Because of those challenges, I've connected to other beautiful and strong girls and #freshbodyfitmind has become a family, spread all over the world.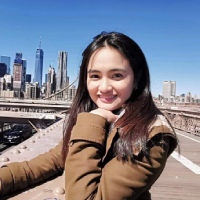 IRENE CONDAT
LONDON, UK
Amanda is the best coach ever! The FBFM app has not only helped me learn yoga and stay active but more importantly, it taught me to love myself more. I've been able to integrate working out and yoga into my life, which before I thought was impossible.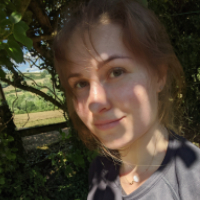 SUE
I've never thought home workouts can be something I might get into but then I discovered Amanda's FBFM app. I'd recommend FBFM to anyone regardless of your current physical fitness level. You'll be able to gradually build up your strength, endurance, and flexibility.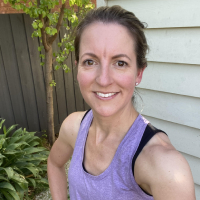 ANNA
As a working mum, what I love most about the workouts is that they are quick and don't require any fancy equipment. I can do them in my living room while my toddler naps or on my lunch break.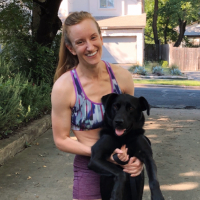 AMANDA POWELL
For the first time in my life, I'm actually excited to work out every day! I've seen real results from her programs, my body has become more lean and toned, and I have more energy throughout the day, which encourages me to make better nutritional decisions.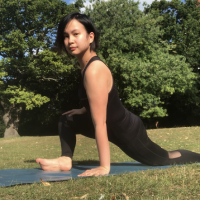 KAREN BADON
LONDON, UK
Can I say, I got hooked! I am loving her workouts and even joined the #AllOutAugust challenge! Thanks to her app, I was able to do some inversions and poses which I have never imagined doing before! I find I have more energy at home and at work, less stress and more excited each day.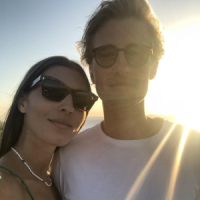 LISA AND FABIAN
BERLIN
Amanda, you're amazing - your FBFM app has transformed my habits of working out and has become an integral part of my daily routine. Now, I'm working out almost every day and most of the time I'm being joined by my boyfriend too which makes it extra fun.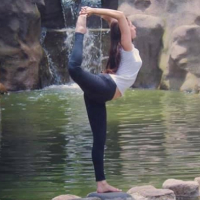 MARIANNA CUENCA OCHOA
MEXICO
The FBFM is such an easy and complete app to use. In the last months, I've been using the app and it helped me to improve my physical condition and to feel proud of my progress (both physical and mental). She encourages you to give the best version of you.
Amanda Bisk
Creator of Fresh Body Fit Mind
"I am so excited to finally bring you a platform where I can train with you in real time, and do every rep, every class, together. I've always wanted to be able to provide you with my absolute best advice and training tips exactly when you need them, and now it's a reality. All the yoga, workouts, and pilates inspired classes are in real time, so we can workout together, anytime you want, and you can train with confidence, knowing you are getting expert programming, expert classes and all the tips you need to get fit, flexible and strong from the comfort of your living room."
My Qualifications: Professional Exercise Physiologist, Personal Trainer(15+ Years), Former Professional Australian Athlete(Gymnastics, High Jump, Pole Vault), Qualified Yoga Teacher, Elite Athletics Coach, Gymnastics Coach, Cross Fit Coach.
View this post on Instagram
View this post on Instagram
View this post on Instagram
View this post on Instagram
View this post on Instagram
View this post on Instagram
View this post on Instagram